Mobile phone plans and providers
In France, you have a wide choice of mobile plan providers that offer many cheap options for students.
Here are some of the most popular providers in France :
To know more about their offers, compare them and suscribe, do not hesitate to visit their website or their agencies in Lyon ! 
If you wish to keep your foreign mobile phone in France and use it with a french provider, you will have to « unlock it ». You can usually do it on the Internet, on your foreign provider's website but you can also go in a special mobile phone shop. You will have to pay a fee to get it unlocked in a shop (usually it costs between 20 and 60 euros, depending on your provider). 
In France, you can chose between a mobile plan (binding or non-binding) or a pre-paid card. (only available with a few providers). A mobile plan ties the client for a period of one or two years, but some providers offer mobile plans with no engagement. 
A pre-paid card costs between 5 and 50 euros. With a prepaid card, every call you make or message you send will be deducted from the credit you paid when you bought the card or when you recharged it. Indeed, once you've used all the credit you had, you can recharge your card. It is convenient since you can stop recharging the card when you leave France and are not tied by your mobile plan. 
If you chose a mobile plan for a year and have to leave France after 6 months, you will have to pay a large sum to terminate your contract earlier (sometimes up to 500 euros). So if you are staying for less than a year, we recommend that you take a mobile plan with no engagement or a pre-paid card !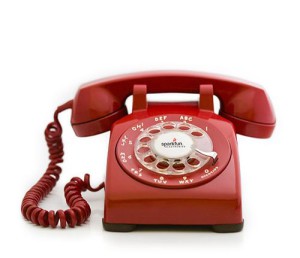 Here are some of the options the main providers offer : 
Free : offers « minimalist » and very cheap mobile plans (with only text messages and phone calls included), with no binding contracts and mobile phone rentals. They offer really interesting options because they don't have any agency ! The only way to contact them or have a problem solved is to phone them or contact them by email. So you won't get a face-to-face contact with a customer advisor and the repair service might be slower than with other providers. 
Virgin Mobile : offers cheap phone plans with no binding contracts, which is interesting for students who stay less than a year. 
Orange : offers limited and unlimited credit phone plans (if you are afraid of exceeding your monthly credit, you should chose a limited credit phone plan) and pre-paid cards. 
Bouygues Telecom : offers limited and unlimited credit phone plans. The cost varies between 13 and 80 euros, and prepaid cards that you can charge according to your needs. 
SFR : offers many types of limited and unlimited credit phone plans (ranging from 5 to 130euros per month) and prepaid cards. 
With all these providers you can buy a phone as well as a phone plan, the mobile phone will be cheaper if you take a one year or two years binding contract.