The French Foreign Language Quality Label for the Best Schools in France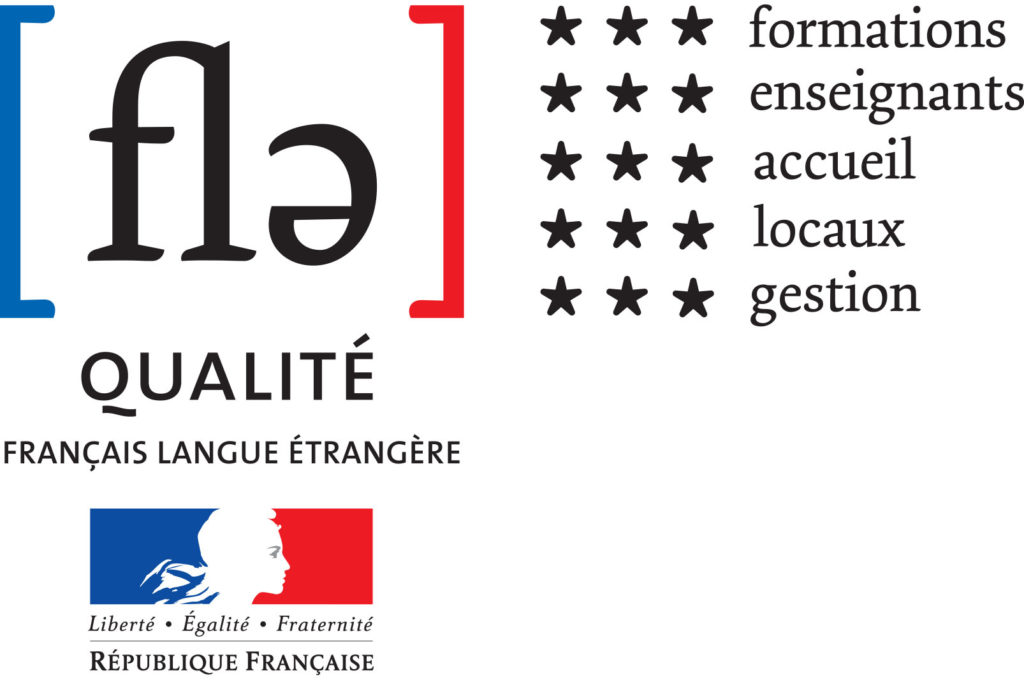 The Inflexyon French school in Lyon is proud to announce the renewal of the  "French Foreign Language Quality Label" of the French government.
We obtained 15 stars, which is the maximum score.
This news rewards our constant effort to offer quality services, whether it involves
welcoming our students, the choice of teachers or the establishment of an efficient teaching method.
About the French Foreign Language Quality Label
Every year more than 100 000 people come to France to learn French. Some 300 language centres (public, private or associative) offer their services in this respect.
To address such situation, FRANCE through the participation of three ministries — Higher Education and Research, Foreign and European Affairs, and Culture and Communication — has decided to establish a certification system of the French foreign language centres established on French territory.
For this purpose, a label entitled "French Foreign Language quality" has been created.
This process aims at the official identification, recognition and promotion of the schools where the language programs and related services present the required quality guarantees.
The Centre international d'études pédagogiques (CIEP), a national public institution administratively related to the ministry for National Education, is in charge of implementing this certification system.