Life in Inflexyon French school
French summer course with activities in France
This summer, Inflexyon French school in Lyon welcomed more than one hundred international students from 40 different countries coming to learn French in France.
And although it was hot – way too hot ! – the scorching summer didn't stop us from learning French in Lyon nor from discovering Lyon and French culture through different activities.
You must be dying to know what we did this summer in addition to our intensive French courses. Well, you'll find the answer down below.
What sport is the best after the French classes in France?
Everybody's heard of this famous French game, « pétanque ». And everybody (especially younger people) think it's « for old people ».
But is it really ? It is up to you to decide…
So, is pétanque only fun for the elderly or is it the best sport for the international students learning French in France during a very hot summer ? Thoughts ?
Discover the origins of the world only a few meters from our French school
During our visit to the Musée des Confluences, we learnt a lot on the origins of our World. It was truly fascinating ! And the museum is only 15 minutes walking from our French school.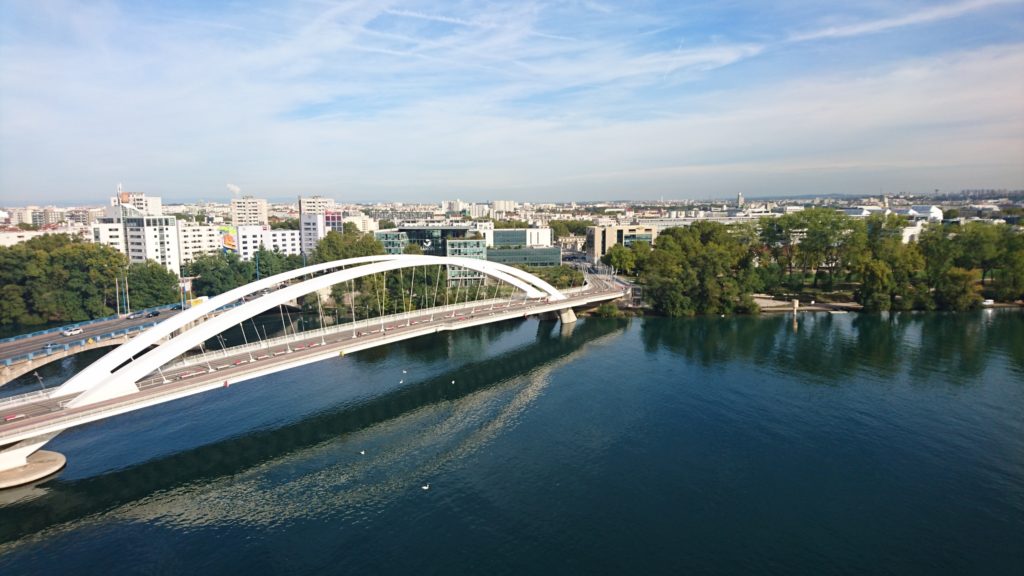 Learn French through Lyon's history
We also went to the municipal Archives of Lyon. It's the place of preservation and transmission of the city's heritage. We learnt some intriguing facts about Lyon's history.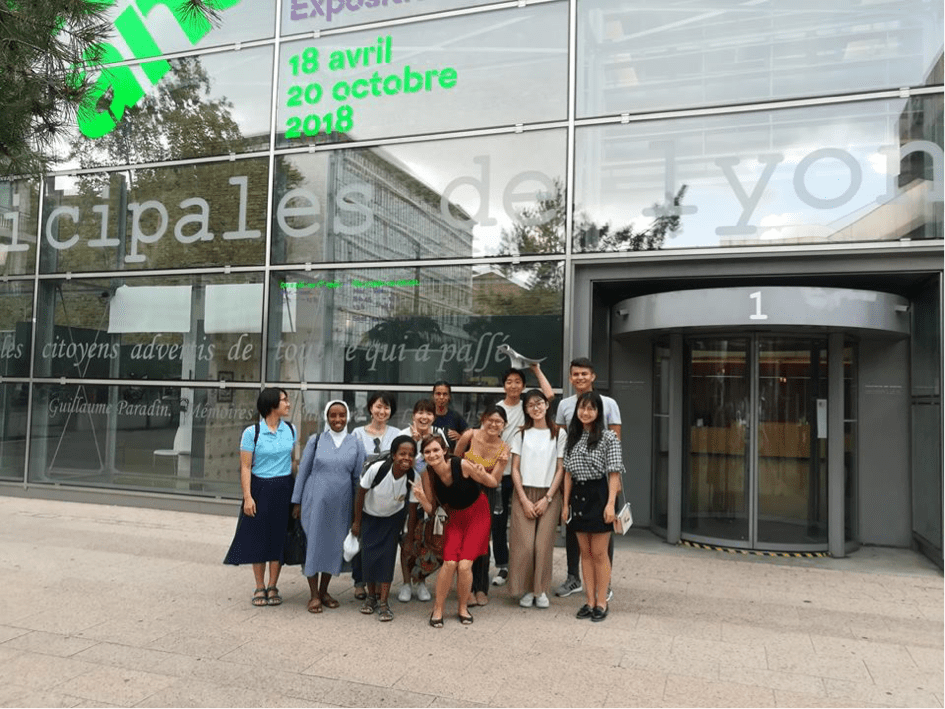 Have a break after your French classes in Parc de la Tête d'or
Considered to be the « Lyon's lung ». The Parc de la Tête d'Or is full of entertaining activities. There's a zoo, a botanical garden and many other elements to discover. It is a perfect place to take the time to stroll around the park and enjoy nature after your French classes.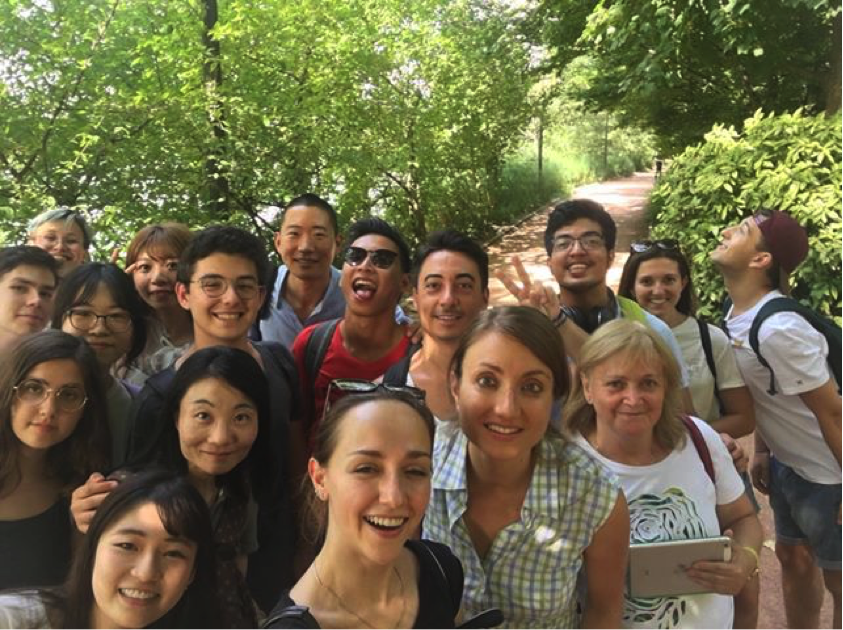 The great atmosphere during our French lessons
There were so many events to celebrate this summer in our French school.
First, we celebrated France winning the World Cup for the second time ! And it means that French team gets another star on the jerseys ! Check the photos to see the great atmosphere during our French foreign language classes.
You know who else obtained stars ? Our French language school in Lyon ! After an audit for the label Qualité FLE, Inflexyon obtains 15 stars on 15 and officially enters the top of the French schools for adults  in France.
Summer party to finish summer holidays in France
To end an awesome summer in France, we decided to throw a little summer party ! We were able to witness our French teachers' and our international students' original dance moves.
Not only that, but we also got to try the food that some of our students prepared for the school's cooking contest.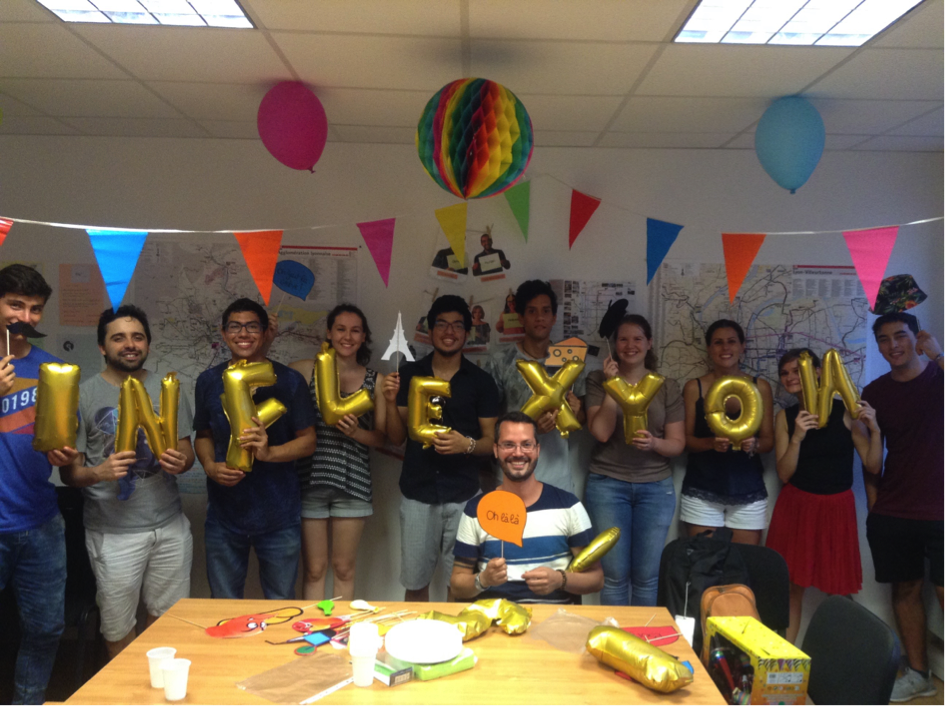 Take part in our Summer French courses and activities in France
You've had a sneak peak of the summer in our French school, it's time to have a more in depth look.
If you're curious, come to experience our French courses and activities on your own skin, join our dynamic and innovative French courses in Lyon during the summer or anytime you wish. Do not wait anymore, learn French and immerse into the French language with our French language programs in France.